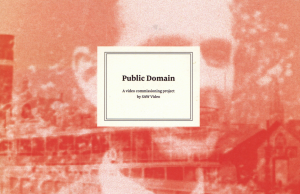 I had the good fortune of being commissioned to make a new work through SAW Video in partnership with library and archives Canada in 2009. The group show, Public Domain, toured internationally.
Here's the film I created, an experimental documentary, Beyond the Pale, created with found footage and images.
Here is my short piece about the work from the publication created by SAW Video: Public Domain: Beyond the Pale essay.