Fierce! Hot-blooded Women's Film and Video was a group show curated by Janice Hladki with film, video and installation work by me, Allyson Mitchel, Dana Claxton and b.h. Yael.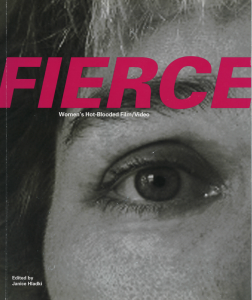 Fierce! opened at McMaster Museum of Art January 28-March 27, 2010. Toured to the Robert McLaughlin Gallery, Oshawa. July 2-August 28, 2010.
Here are two wonderful essays written in the Fierce! catalogue.
The first is written by Fierce! curator, Janice Hladki. Fierce Essay Hladki
The second is written by Patricia Zimmerman. Fierce Essay Zimmerman
Save
Save